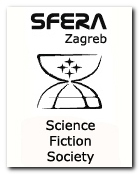 SFera is a Science Fiction Society from Zagreb, Croatia, which was founded in 1976. Every year SFera organizes SFeraKon, the longest-running and the biggest annual Science Fiction convention in Croatia and this part of Europe.
The first SFeraKon was held in 1979. In 1986 and 2012 Zagreb also held the Eurocon conventions (Ballcon and Kontakt). Usually more than 1000 attendees and visitors from all over Croatia (and neighbouring countries) roam the halls during the convention.
We had Guests of Honour such as Frederik Pohl, Sam J. Lundval, Harry Harrison, Joe Haldeman, Martin Easterbrook, Robert Silverberg, Guy Gavriel Kay, Walter Jon Wiliams, Lois McMaster Bujold, Ken McLeod, Michael Swanwick, Bruce Sterling, Richard K. Morgan, Iain McDonald, Charles Stross, Tim Powers and hope to see many, many more.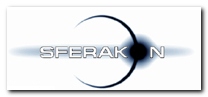 Apart from SFeraKon, SFera also organizes writing workshops, book clubs, lectures, literary competitions, publishes books, promotes Science Fiction, Fantasy and Horror …
Also each year we give the SFERA Award, the oldest national award for the Science Fiction genre in Croatia. In addition, each year we give awards for the best children's literary and art submissions to our children's competition.